Mous of 3,000 children who do not have access to creative resources in Jasper County will be able to let their imaginations run wild with Art Feeds Community Assist grants awarded to Rapha International in Joplin and Schools in Carthage.
Rapha's Hope & Healing Center in Joplin and the Carthage School District have been announced as grant recipients, along with 20 other schools and organizations. Winners will receive thousands of dollars in training resources, programs and supplies for the 2021-2022 school year.
"For each school or organization they choose, they all participate in a training called 'The Art Feeds Method', which are the different pieces of the methodology we use to create that safe environment for students to express themselves," Meg said. . Bourne, Founder and CEO of Art Feeds. "We also use a Creative Arts Therapist who is included in the training. "
The Art Feeds online program includes over 300 lessons that are rooted in social skills, emotional skills, mental well-being, and emotional well-being. Each child will receive an Art Feeds art pack with a sketchbook, markers, pencils, watercolors, crayons, sharpener, and glue stick.
The aid program is designed for communities who would benefit greatly from Art Feeds' expressive and creative arts programs, but who do not have the funds to pay for the curriculum.
Applications were accepted in fall 2020, and applicants were ranked and selected by the Art Feeds Board of Directors based on community needs, mission alignment, and staff investment. . Since 2009, Art Feeds has reached over 92,000 children with over 200 partnerships in the United States and around the world.
"We have measures that support that we reduce fear, stress and anxiety among students in our program," Bourne said. "In addition, we increase students' personal effectiveness and self-esteem as well as their social and emotional skills through the current curriculum. "
Rapha
Rapha International, formerly Rapha House, aims to end the trafficking and sexual exploitation of children through monitoring survivors, prevention for vulnerable people and engaging everyone. Rapha is a Hebrew word meaning 'healing'.
This will be the first Art Feeds community support grant awarded to Rapha's head office in Joplin. Bourne said Art Feeds has partnered with Rapha International in different countries for five years as part of its Community Assist grants, but they are excited to offer it to local children.
"Our board has definitely seen the mission alignment with Rapha," Bourne said. "We have seen the depth of work they have been doing internationally for a long time. We have been working alongside them since 2016 in Cambodia and Thailand since 2019. This year we will also start programming in Haiti alongside Rapha. I know our Board of Directors was very happy to see that he was bringing this to our community. "
Art Feeds has a program in place at several Rapha International art centers around the world to promote healing through creative expression. Lily's art center is located in a small cottage in the Rapha International facility in Cambodia, where it serves as a light for girls who have survived trafficking and exploitation. The Selah Art Center is located in a barge at Operation Rapha International in Cambodia and is used to help survivors of slavery.
Angie Brower, director of follow-up at the Rapha Hope & Healing Center, said it wasn't just art centers, but also places where girls live. Art Feeds also helped Rapha International design and decorate the centers. They are also collaborating on a new art center in Haiti.
The Rapha Hope & Healing Center in Joplin serves children and adults in the Four State Zone who have experienced trauma, sexual exploitation, abuse and trafficking.
"Art has been with us at Rapha from the very beginning," said Brower. "It was one of the first things we decided to have on each campus in addition to meeting their basic needs. While Art Feeds has always been involved overseas, what we do in the community is brand new.
Rapha was the only Joplin organization to receive this year's Community Aid grant. Five staff members will train this summer with Art Feeds on how to use the trauma-focused curriculum, which is being developed by the Art Feeds team, certified teachers, mental health professionals and art therapists. Rapha staff will also have unlimited access to online resources and will receive 400 art buckets filled with supplies.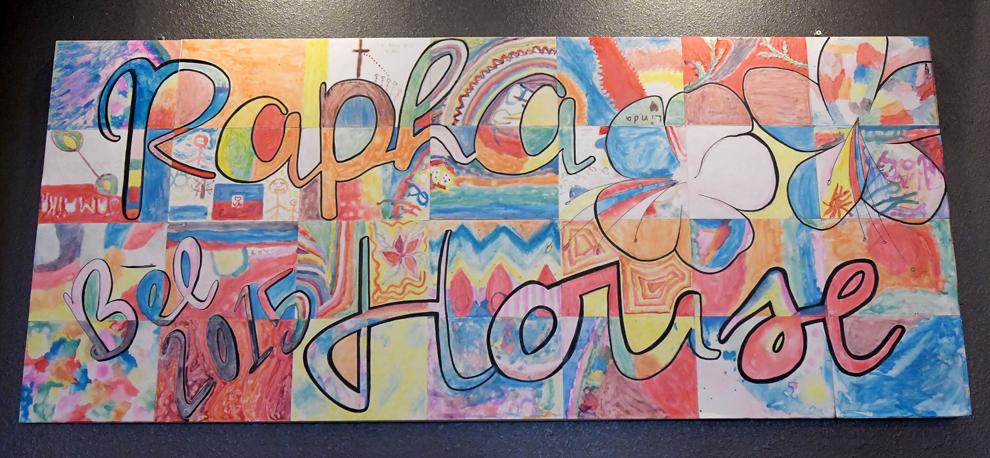 "Just as music and math are related, I believe art of all kinds is connected to parts of our brains that set the stage for healing," Brower said. "Although we don't understand everything about the brain, we do know that things like music, dance or anything in the fine art, they have a way to access that traumatic part of the brain than therapy by direct speech did not.That is why we think it is so important to incorporate art.
Rapha's counselors in Joplin create individual treatment plans to help children heal from trauma, develop healthy coping skills, and lay the foundation for a bright future.
Brooke Freed, a trauma therapist at Rapha Hope & Healing Center, uses arts such as dancing with her clients as a form of expression and as a means to help them move. She is excited about having access to art supplies and the Art Feeds program.
"The more we learn about trauma, the more we discover that it lives in the body, not just in our mind but physically in our body, and we find ways to release it through movement," Freed said. "Art is huge in what we do, especially with kids, because it can help them express themselves when they don't have the words. Some of my teenagers don't want to talk, but if I put art in front of them, they start to open up.
Carthage schools
Art Feeds has also been working with Carthage Schools as part of the Community Support Program since 2014. The grant will reach hundreds of students at Steadley, Columbian, Mark Twain, Pleasant Valley, Fairview and Sixth Grade Center elementary schools.
"Their school system is fantastic and we have a great relationship with the art teachers," Bourne said. "It made sense to continue this partnership with our board of directors. "
Alexandra Burnside, an art teacher at Fairview Elementary School, said 415 of her students will receive art kits filled with year-round supplies that can be left at school or taken home.
"Especially in the summer, I sometimes tell students that they can finish the project at home, but they don't have anything," she says. "I will know that at least during the summer they will have these basic things, so they can be creative."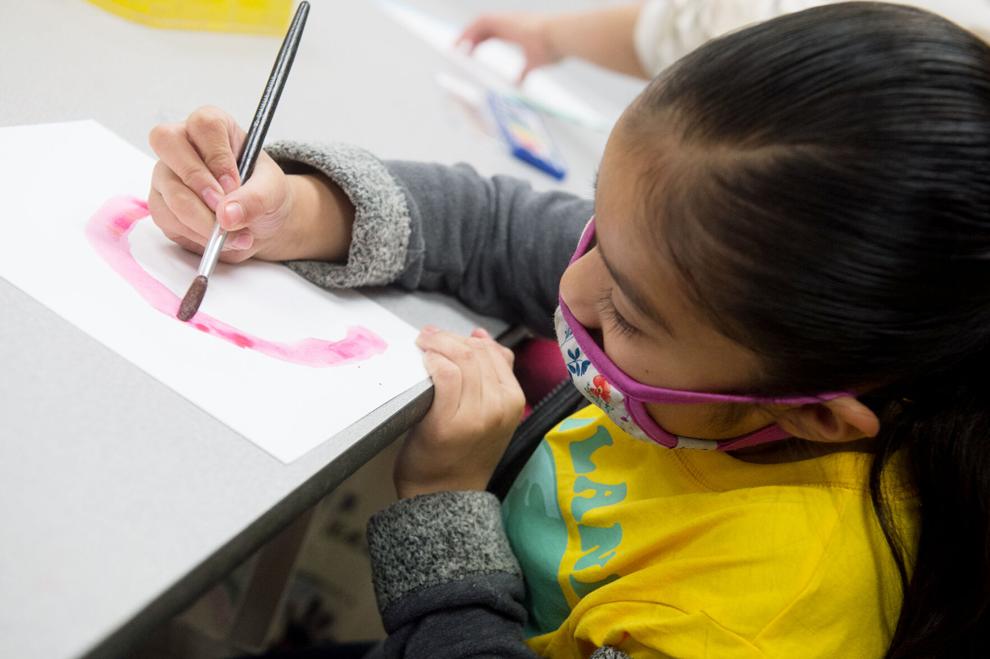 Burnside said their daily schedule can be fast at times, but with Art Feeds they will be able to slow down and have conversations about the thoughts and feelings of the students.
"This is an opportunity that I appreciate having in my room," she says. "The program is cool because not only does it provide lesson plans, but it also gives me videos that I can show directly to the kids, if I don't want to teach this myself, which can be a nice break. They also give me videos on how to teach the lesson to children. It is both suitable for children and teachers.
As an art teacher, Burnside said he has seen students who may not be the best academically find a suitable place for them in his classroom. She hopes that their confidence in art can be reflected in their further studies.
"Art nourishes the soul," said Burnside. "It's important because it teaches kids to think outside the box and make their own decisions. Art pushes the boundaries that they learn in the rest of their classes and allows them to be more creative people, which I think will bring them more success later in life.